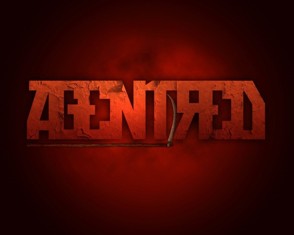 Agent, Red
The Metamorphisis
(c) Agenda Red 2011
With rhythms pounding like a universal heartbeat, riffs wide enough to bridge galaxies and vocals that give a planetary punch forcing tectonic plates to grind, 'Agent, Red' are a fresh combination of hardcore punk assertiveness with a heavy dose of rock sludge.
Agent, Red formed in March 2007 in the blistering blue dry climate of Perth, Western Australia following a telephone conversation regarding the making of Albums such as 'Ace of Spades', 'Superunknown' and 'Facelift'. The feelings were mutual, the deal was done.
Second drummer, Ian 'Dudes' Tyler joined the band later that year taking the band from 5th to 6th gear with his characteristic 'Bonham stomp in overdrive' power. Cymbals barely survive a handful of sessions.
In 2008 the Anglo-Australasian act recorded their sonically sizeable self-produced three-track debut EP, 'Satan Drives a Pontiac'. This followed a move to the Baltic chill of Berlin, Germany for rehearsals and live work.
Satan Drives a Pontiac
(c) Agenda Red 2011
Sacrificing cars, houses, relationships, vegemite and the Australian sunshine, Australian-born drummer Ian and British-born founding member, Rob Lorenzo, who gave up an opportunity to stay in Australia permanently, cashed in everything for a more permanent move to Europe to expose themselves to greater resources and live opportunities.
With the departure of original vocalist Laura G in early 2009, the band recruited vocalist, Tobias Pitts from Stuttgart, who had recently moved to London to increase his prospects in music and begin a new project since abandoned.
After an intense two years and having recorded two new songs in Berlin with second vocalist, Tobias Pitts, the last "Agent, Red" gig was in Camden in May 2010 at the semi-finals of the Emergenza battle of the bands contest.
Spin Down
(c) Agenda Red 2011
Agent, Red:
Tobias Pitts – Vocals (2009)

Laura VT – Vocals (2007-2009)

Rob Lorenzo – Guitars
Ian "DuDes" Tyler – Drums
Rummy Keshet – Bass Guitar (2009-2010)
Neil Alkaff – Bass Guitar (2009)
To learn more about Agenda Red artists SUBSCRIBE in the box below